Welcome to Granite State Electronics
Granite State Electronics (GSE) has over 25 years experience as both a Solutions Provider and Value Added Reseller of IT equipment. We help our clients manage their network devices making sure all equipment is up and running in the most energy efficient and cost effective manner. Being a solutions provider and VAR of new and refurbished equipment allows our customers every opportunity to receive the best value for the money.

GSE's Solutions & Services include:
Network design and installation, technology recycling, power backup & energy conservation, IT assessments and IT audits.

VAR offerings of new and refurbished networking equipment include:
New & Refurbished Cisco, Emerson Network Power, Avaya and Adtran.
For more information email sales@gs-elect.com
Technology Recycling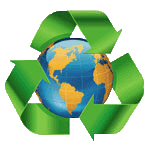 We offer customized recycling solutions to all size corporations, businesses, municipalities, and non-profit organizations. Our recycling programs include system integration, custom material tracking and reporting.
For more information email sales@gs-elect.com
We Specialize In
Data & Equipment Solutions
Cloud Computing
Data Center Services
End of Life/Return Management
Depot for Critical Network Equipment
Power Backup & Energy Conservation
Asset Recovery & Trade-in Programs
Green IT Solutions & Recycling ISO 14001
Short/Long Term Rental/Lease
---